After pregnancy, many mothers who wouldn't have even considered a cigarette while they were with child will oftentimes find the thought of a cigarette very tempting. There's the knowledge that one has been deprived of the opportunity to feed their addiction for so long that feeding it again would feel very, very good. This is one of the struggles that anyone who has developed an addiction will eventually face and one which they will likely face many times during their lives. To combat this, sometimes it's necessary to substitute something good for the formerly bad behavior associated with the addiction.
One can begin by considering what it is about cigarettes they miss the most. While many individuals would reflexively say "nicotine" this is not necessarily the case. Addictions are more complicated animals than that. One may miss the smell of a freshly-lit cigarette, they may miss the sensation of inhaling the smoke—keep in mind that, if one has been smoke-free for a time, that the memory of this sensation may be much better than the present reality will prove—or the simple permission one is socially granted to relax when having a cigarette. There is more to this than a drug!
If one misses the sensation of smoking, oddly enough, intense exercise sometimes helps. Aerobic exercise gives people an awareness of their lungs and the sensation of breathing that is not that far removed from smoking excepting, of course, that it will help rather than kill an individual. Some individuals may do well by adopting something to do with their hands. Playing solitaire, doing puzzles or even reading are good substitutes for this. If one misses the social permission to get away for 10 minutes or so, remember that this is an inherent right, not one granted by tobacco.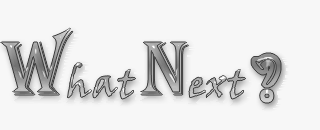 ---